How to Add and Remove Droplets from Firewalls
DigitalOcean Cloud Firewalls are a network-based, stateful firewall service for Droplets provided at no additional cost. Cloud firewalls block all traffic that isn't expressly permitted by a rule.
---
You can modify the Droplets protected by a firewall in the control panel by choosing Networking from the top navigation, then Firewalls. Select the firewall you want to check or modify, then navigate to its Droplets tab.
A firewall's Droplets tab lists all of all the Droplets protected by the firewall. Droplets added individually are shown on their own line, and Droplets added with a tag are shown below the tag.
To add another Droplet or tag to the firewall, use the Add Droplets button.
To remove a Droplet or tag from a firewall, use its More menu and select Remove.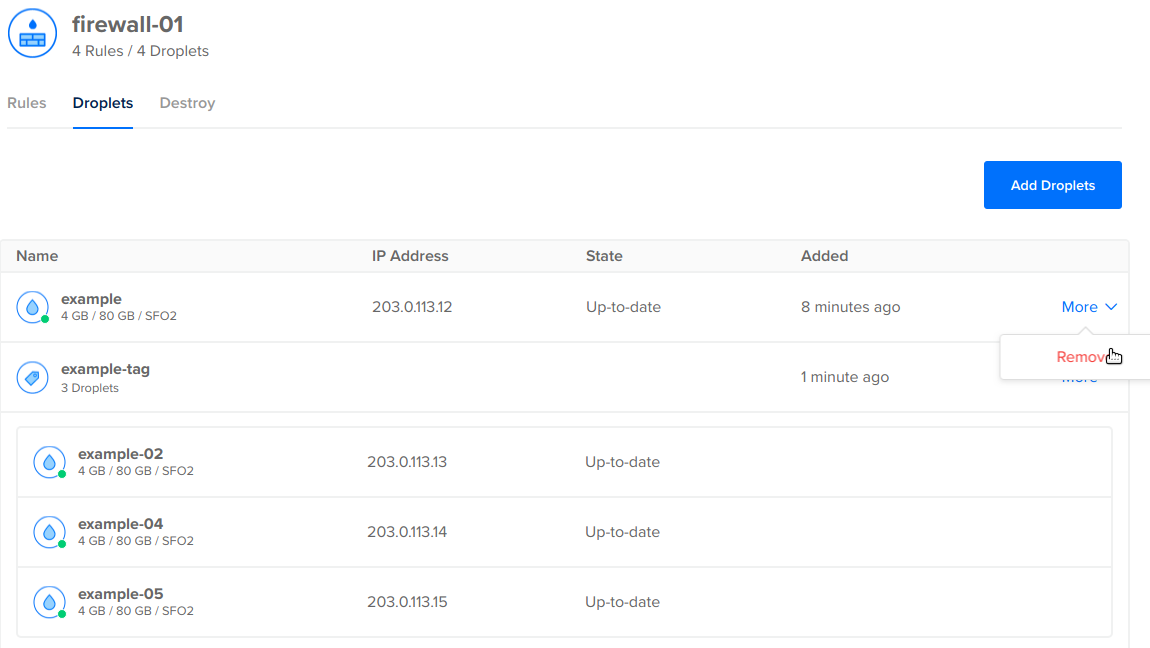 From the firewall's Droplets panel, you can see which Droplets are affected by that firewall's rules. To see all the rules affecting a specific Droplet, you need to view the individual Droplet's networking page.